Welcome to
bargaining
indicators online
Unique tools, resources and information on wages and conditions of employment for use by trade union negotiators.
Learn the benchmarks and economic indicators to improve the strategies for building trade union bargaining, alliances and campaigns.
Resources, ideas and tips for effective trade union organising in the changing workplace.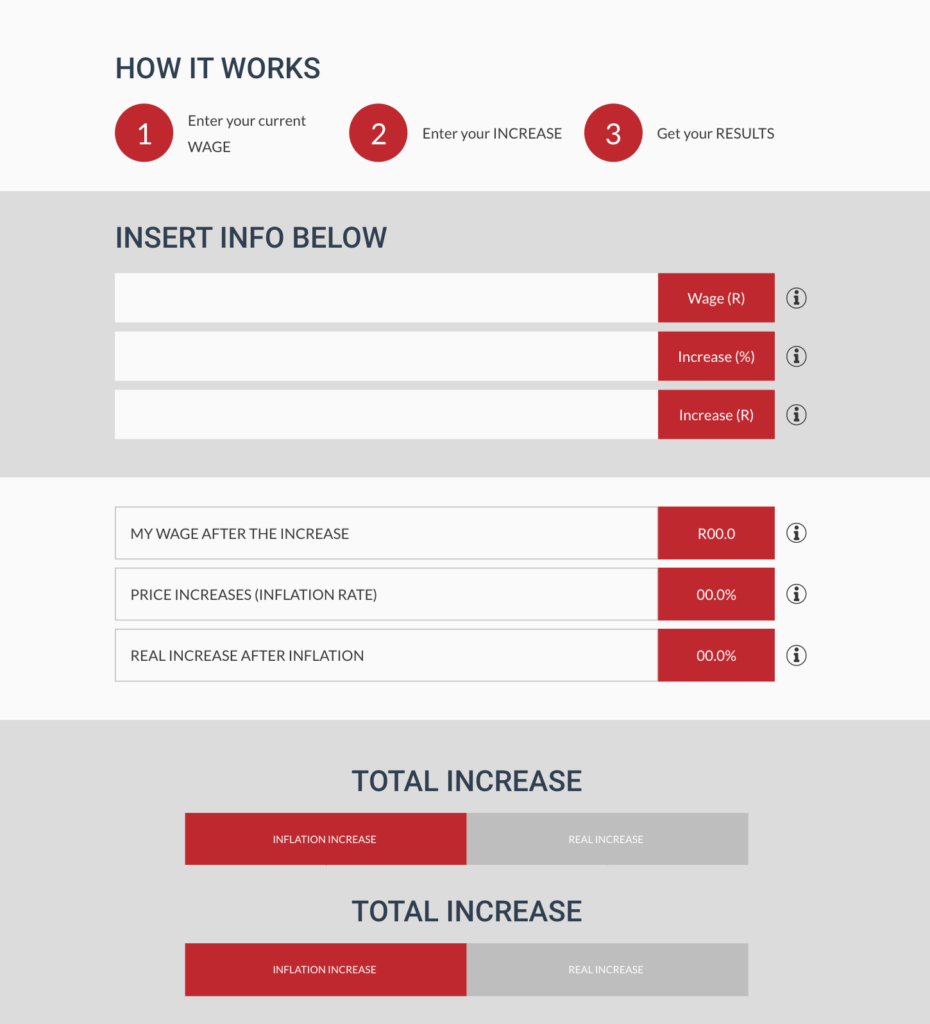 Our wage calculator will help you with wage negotiations. The calculator will tell you how much a percentage increase is an amount of money. The calculator will help you understand the effect of inflation on the wage increase.

The Bargaining Indicators Online is made possible through the support of the
National Skills Fund.