Future of retail in Africa study - An introduction
The Future of Retail in Africa study provides clarity and a way forward for workers and their representatives in trade unions organising in the retail sector.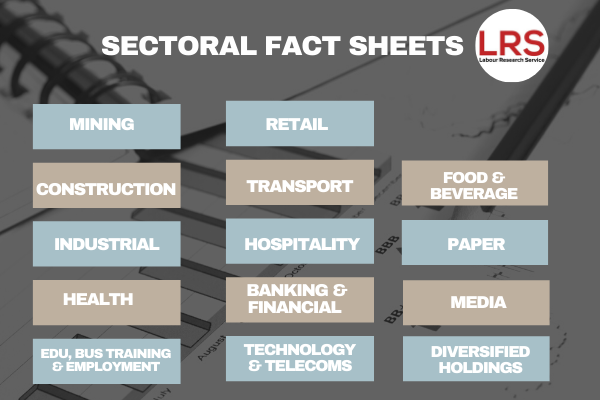 Trade union bargaining strategies in South African multinational companies: Revenue, profit and directors' remuneration in 14 economic sectors.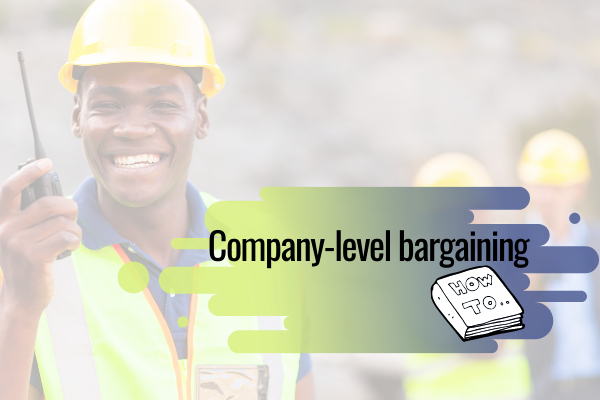 Effective bargaining at company level
Workplace level bargaining happens when workers and the management at one  workplace get together to discuss issues of common interest. Learn a step-by-step approach to bargaining at company-level.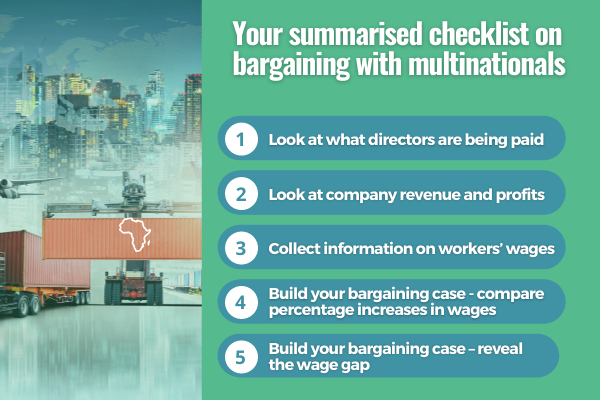 Bargaining with multinational companies
Information relating to company revenue, profits and directors' pay can assist negotiators in securing the wage demands of workers.  Get the pocket guide with the detailed checklist.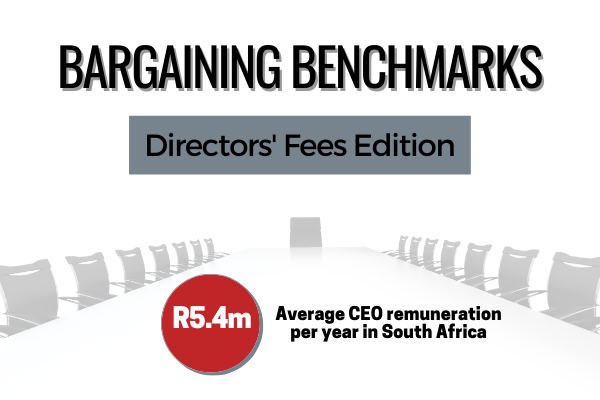 Tell them you know how much the boss is earning
Our latest Directors' Fees Report looks at the remuneration of directors in 78 South African Multinational Corporations and confirms what we've always known: that there's an astronomical gap between the pay of bosses and workers.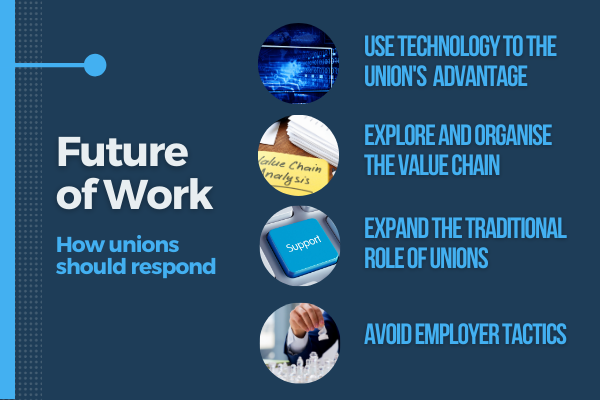 The future of work: How do we respond?
The covid-19 pandemic fast-tracked some of the predicted changes in the world of work. With regards to the future of work and bargaining in the workplace, understand the four key areas that deserve the attention of trade unions.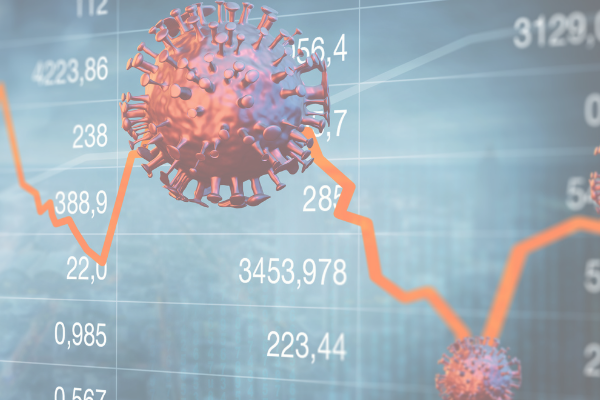 MNC Trends Report - The Covid-19 Edition
The MNC Trends Report provides key information on the performance, operations and governance of JSE-listed South African multinational companies operating in Africa.
Bargaining with multinationals: Massmart Shop Stewards Alliance Company Report | 2020-2021
A look at Massmart's developments over the course of the 2020/21 financial year.
What is a Global Framework Agreement?
A global framework agreement ensures core labour standards, including the right to organise and bargain collectively, are respected everywhere a multinational company does business.
Success Story: Using a global framework agreement to organise Shoprite workers
"For a decade, Shoprite took advantage of the context in eSwatini to de-recognise Swaziland Commercial and Allied Workers Union (SCAWU). We relied on international solidarity, in the form of an agreement between Shoprite Checkers and UNI Global union, to organise workers at the retailer. Due to the GFA, membership increased by over 70% in three months."
Philasande Mthethwa
Organiser, SCAWU
Key information on economic sectors in which trade unions organise workers supports the efforts of  transforming governance and industrial relations policies and practices of South African multinational companies.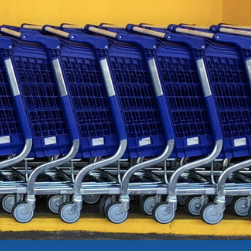 The nine JSE-listed  companies sampled  reported on average a  4.42% increase in revenue. Shoprite, the biggest employer in the sector, grew its revenue by 3.50%.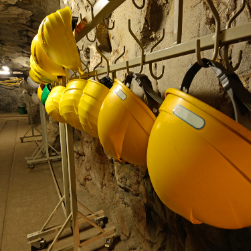 Mining is the biggest employer in our list of JSE companies, with 400,000 workers employed in 2019. On average, revenue in the 15 sampled companies went up by 0.3%.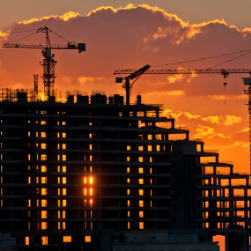 The covid-19 pandemic may have accelerated automation in the sector.  The sampled companies performed poorly, with PPC reporting a meagre 1% increase in revenue.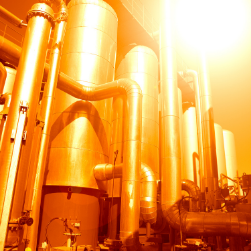 Our sample of a mix of support services, industrial, chemicals and two state-owned enterprises shows there was a small increase in reported revenue at an average of 4.23%.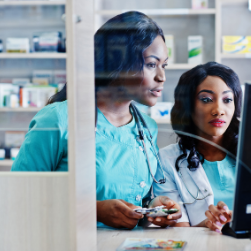 The sampled six companies reported positive changes in revenue, with Mediclinic's R55bn helping it to maintain a comfortable lead.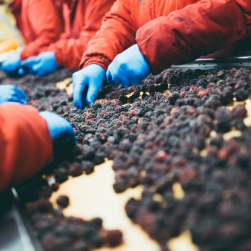 Among the eight analysed companies is Tiger Brands, the most profitable in the sector with a PBO of R4,7 bn.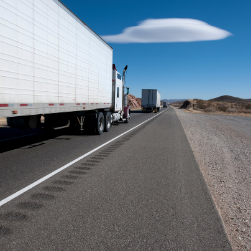 Transnet and Grindrod reported revenue increases. The analysed companies generally saw a decrease of 30.28% in terms of revenue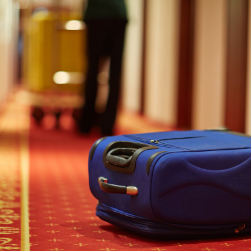 On average, the salaries of executive directors – seven directors in the travel and leisure sector – increased by 32%.
Financial Reporting: 15 key terms to get you started
We created a video explaining some of the most important financial terms you may find in company reports.  Get your copy of the booklet for easy reference.